sMRI Analysis: Reproducibility Considerations
Overview

Teaching: 20 min
Exercises: 10 min

Questions

How sensitive are the findings to your MR pipeline parameters?

Objectives

Understand impact of software and atlas choices
You Are Here!

MR image processing pipeline selection choices
Compute environment

OS / system math libararies
Programming libraries Python / R versions

Software (algorithms and their versions)

Image clean-up
Image normalization
Image quantification

Quality control

Manual protocol specifics
Automatic outlier criteria

Biological priors

Templates
Atlases/parcellations: ROI definitions
Example software analysis
Task: compare cortical thickness between FreeSurfer and CIVET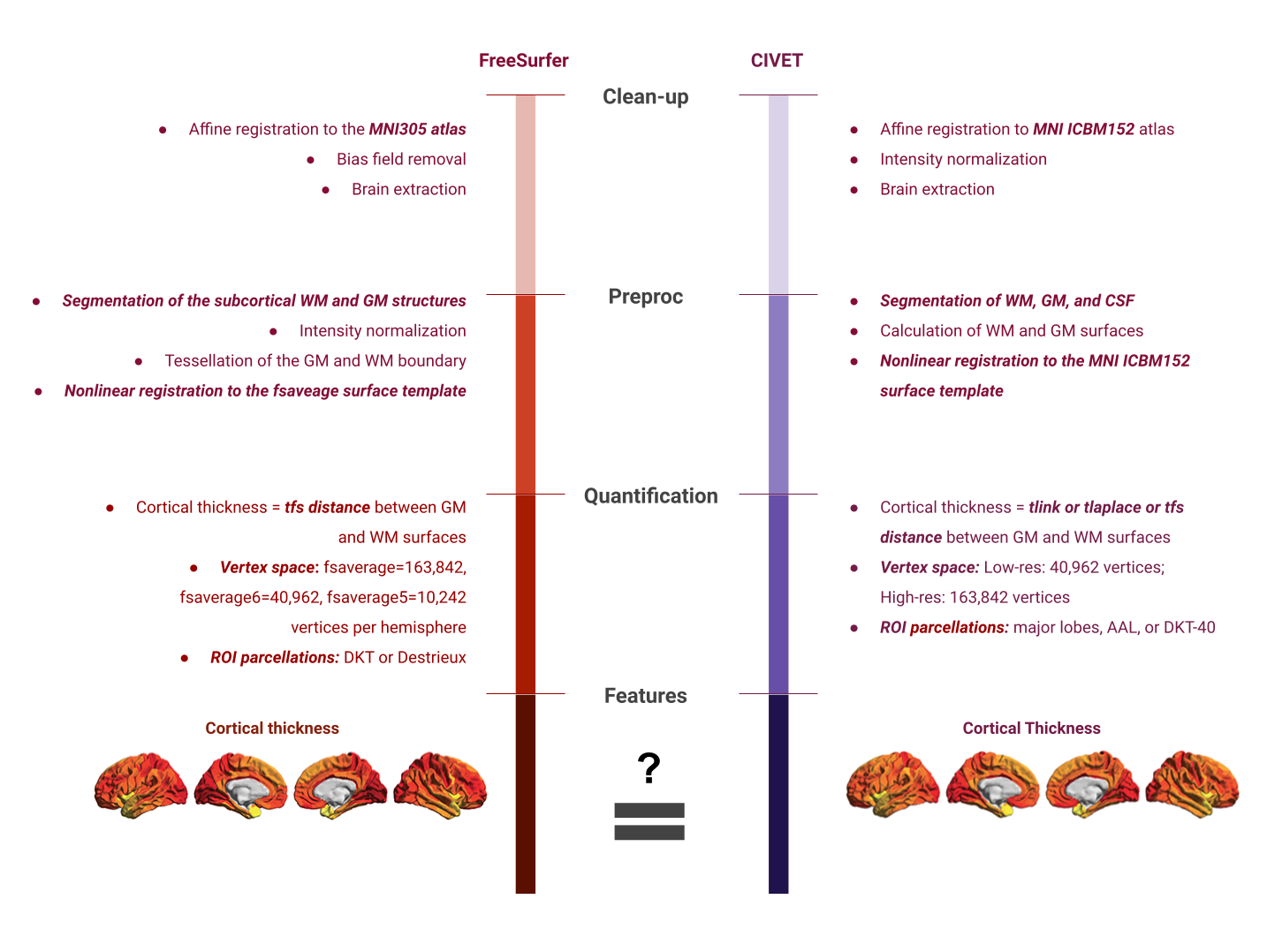 Note: See this for details on brain plots
Correlation between thickness measurements:
Software: FreeSurfer (v5.1, v5.3, v6.0), CIVET (2.1) and ANTs
Parcellation: DKT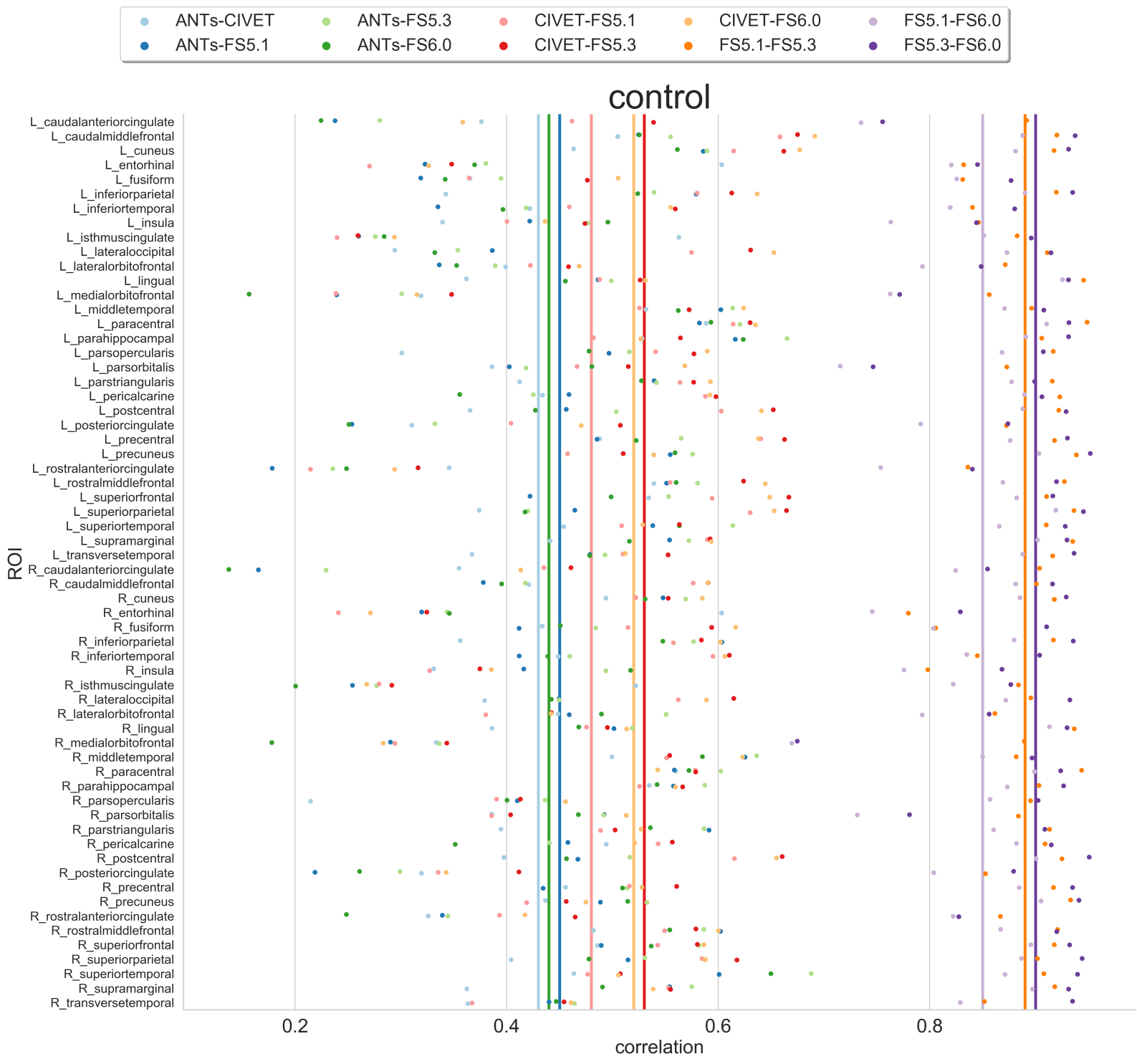 Possible choices for FreeSurfer parcellations
Different parcellation different results?
Inference pertaining to neuroantomical differences and/or prediction models based on individual neuroanatomical feature sets can be sensitive to parcellation choice.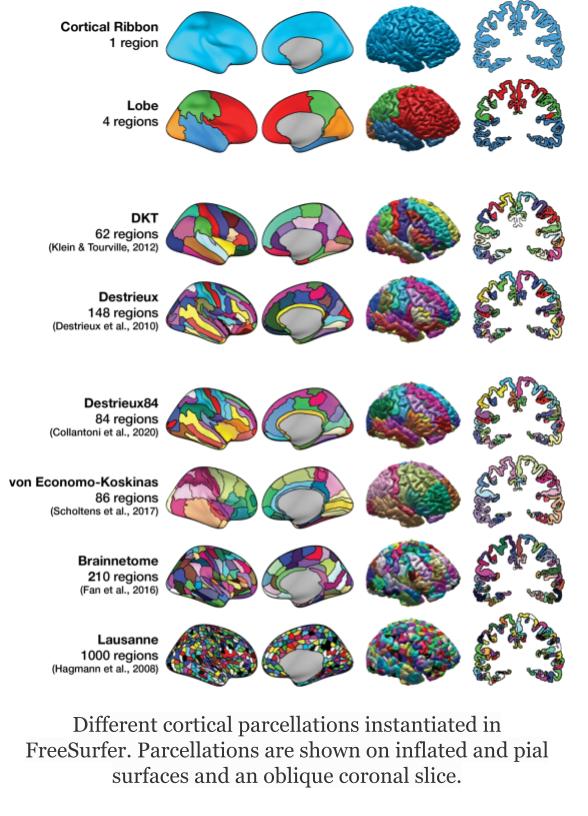 Note: Image adopted from Madan 2021
Key Points

It is crucial to assess biological vs methodological variation in your findings to avoid reproducibility crisis.